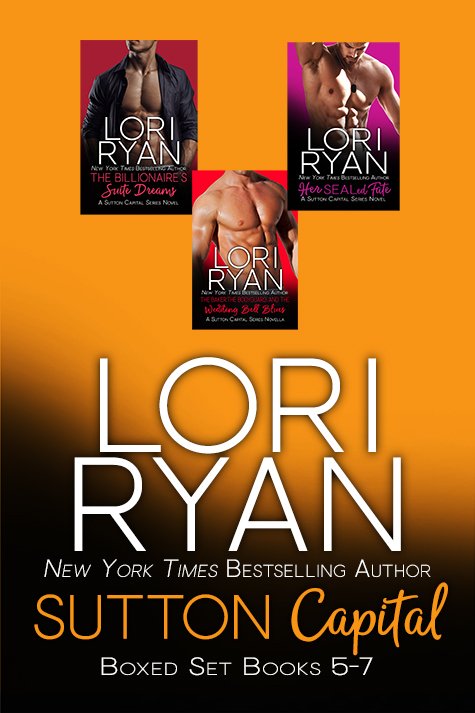 The Billionaire's Suite Dreams: A pop star seeks help from an old friend when a blackmailer threatens to reveal her secrets.
The Baker, the Bodyguard, and the Wedding Bell Blues (novella): When mishap after mishap keep getting in the way, can Jesse and Zach figure out a way to tie the knot and start their life together?
Her SEALed Fate: Returning from the battlefield proves more challenging than Logan had planned. Can he get the help he needs in time to help Samantha in a battle for her life?