What are your favorite things to do in the Fall? I grew up in New England and I have to admit, I miss the Fall leaves changing colors and that smell in the air that tells you Fall has arrived. I also miss the cider and apple pie stands and the pick your own farms you can go to in New England. Since I don't miss the winters, I'm content to stay in Austin and enjoy what we have here, though!
And, we do have some cool stuff to do in the Fall here in and around Austin. We always take a trip to Barton Hill Farms to go through the corn maze, swing on the hay bale swings, and take pictures of the kids on bales of hay with pumpkins propped up around them!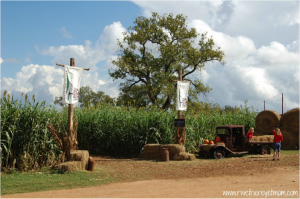 They have a giant fort to play in and a huge ship the kids can climb on and lemonade and popcorn. For directions and info on their place, check out www.rwethereyetmom.com.
The Old Pecan Street Festival is an awesome Austin event filled with vendors, food, and music. The street fair can get a bit hot, but if we get the kids out early enough and bring enough sunscreen, it's doable!
We'll be hitting one of my favorite places next weekend: Sherwood Forest for the Celtic Music Festival! I drag my husband and kids to the Renaissance Festival at Sherwood Forest a couple of times each season, but they're on a break. But next weekend and the weekend after, the Celtic Festival is going on. I'm pretty sure I may drag them all there both weekends! I'll say it's for the kids, but it's not. Want details? You can find them at http://www.sherwoodforestfaire.com/celtic-festival/.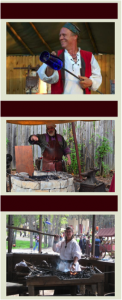 We'll also hit the book festival, a few Oktoberfests, and drink a ton of Pumpkin Spice Lattes this Fall. What are your plans?