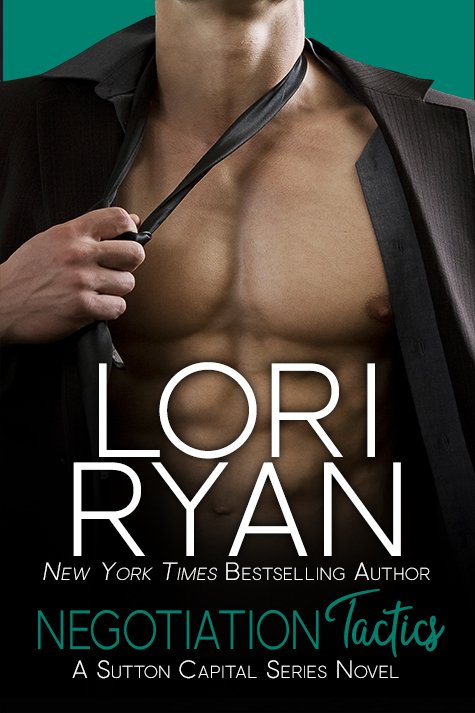 Editions:
Kindle

: $ 4.99

USD
Paperback

: $ 11.99

USD

ISBN:

0989245373

Size:

5.00

x

8.00

in

Pages:

196
A broken heart that never mended and a man who would give anything for the woman he loves, even if it means suffering his own heartache.
Jennie Evans' heart broke when she lost her high school sweetheart and husband just after college graduation. She's found some semblance of a new life with good friends and a job she loves at Sutton Capital, but she knows she'll never love again. That part of her died with Kyle.
Chad Thompson sees the heartache Jennie hides from the world. Despite the chemistry he and Jennie always fight against, he vows to keep their relationship friendly. Anything more would hurt Jennie, and Chad can't bring himself to cause her more pain.
When their well-meaning friends throw Jennie and Chad together in a plot designed to push their comfort zone, she ends up in more danger than anyone could have foreseen. Chad knows he can protect her, but he isn't able to protect his own heart in the process.
Heartwarming romance meets heart-stopping suspense in the Sutton Capital Series. Negotiation Tactics is the fourth book in Lori Ryan's wildly popular Sutton Capital Series, but it can be read as a stand-alone book.
Published:
November 21, 2013
Genres:
Excerpt:
Chapter One
Chad woke to searing pain in his chest as he gulped air, trying to fill his lungs. He squeezed his eyes shut and battled to clear the fog from his head and slow his heart rate. His body stilled as he listened to the sounds around him: the sound of traffic on the street below his window and the hum of his air conditioner kicking off as it reached the designated temperature. Chad shook his head and forced his eyes open. He was in his bedroom in New Haven, Connecticut, in his bed with the navy blue sheets and mahogany headboard. Above him was the familiar crack on the ceiling that he always meant to fix but never remembered unless he was in bed staring up at it. His flat-screen television, mounted on the wall, ran static. His laptop lay on the bed next to him where he'd abandoned it for sleep the night before.
READ MORE
Despite the familiar surroundings, it took Chad a minute to realize there was no medic kneeling beside him, pushing a too-long needle into his lung. There was no metallic scent of blood or charred flesh choking him and making him nauseated. No ringing in his ears. The other three men in his detail did not lay still and silent next to him, their eyes lifeless and unseeing, their bodies forever broken and destroyed.
The dream didn't come often anymore, but it always took him a few minutes to recover when it did. As Chad took deep, calming breaths he realized the phone was ringing. He slapped at the nightstand with one hand until he found the phone then slid his thumb across the screen to answer the call.
"Yeah?" His voice was thick with sleep.
"Chad?"
Chad Thompson bolted upright in his bed, the remnants of the dream no longer clutching at him. His gut twisted when Jennie's voice came through the phone with the ring of false confidence. Something wasn't right.
"You okay, Jennie?"
Jennie Evans didn't normally call him outside of working hours at Sutton Capital. They had a weird relationship. Chad was Jennie's supervisor. She was flippant, irreverent, and completely brash in all her dealings with him. And, he loved it.
Outside of work, things were equally unorthodox between them. They spent a lot of time together because Jennie was best friends with Kelly, the woman who married Chad's cousin last year. Jack and Chad were more like brothers than cousins. So Chad saw Jennie anytime he hung out with Jack and Kelly, which was just about every weekend.
But, Chad and Jennie weren't the type of friends that called each other or sought one another out outside of the group. It was more that they ended up at the same functions because of their mutual friends.
So when she called on his cell phone first thing in the morning, on a weekend, he noticed. It was also the use of his name that got his attention. Quickly. Jennie didn't use a nickname like 'Boss Man,' 'Big Man,' or 'the Hulk' like she usually did. No, this morning she called him Chad, rather than any number of other nicknames designed to taunt him about his large stature.
"Um. I'm a little...stuck," Jennie said on the other end of the phone. He could hear her hesitancy through the line.
"Define 'stuck,' Jennie." As he talked, he threw back the covers and swung his legs over the edge of the bed.
"I, um. I'm out at Edgerton Park and I don't have any shoes to jog home. Can you come get me? Jack and Kelly are touring the Labor and Delivery Unit at the hospital this morning so I can't call them and I can't get hold of Jill," Jennie said.
Jill was married to Chad's friend Andrew who also worked at Sutton Capital with Jack and Chad.
"So that leaves me. How did you get out to Edgerton Park without shoes or a car?" Chad asked as he shoved his feet into sneakers.
As he spoke, the implications of what he'd just said sank into his brain. Jennie was alone in a park without shoes or a way to get home. Fear for Jennie rippled up his spine, but he tamped it down and focused.  Chad moved a lot faster, as his mind began to play through scenarios. Was she with a guy and he ditched her? Was she out drunk last night and never made it home? Maybe she found herself in the park, with no shoes and no idea how she got there? Just the thought of Jennie out with a guy started a slow burn in his gut. Chad couldn't date Jennie himself, but that didn't mean he'd handle it well at all if he saw her with another man. And, what if that man treated her wrong or hurt her in any way?
I'll kill whatever asshole did this to her.
"Can I tell you when you get here? I've been here for a while now. I'm getting a little hungry. And my feet hurt. I had to run in bare feet. I could really use a ride."
Run? She'd been running…
Chad's fists turned into hard knots of anger as he thought about someone leaving Jennie where she could have been hurt or... Another thought sent cold spiraling through him.
God, what if they didn't just ditch her at the park? What if...? His heart pounded in his chest and he broke out in a sweat.
"Jennie, did someone hurt you?" Now Chad used the eerily calm tone of voice from his days in the military. It came out when he was pissed as hell and ready to tear someone to pieces, but also when he needed to keep himself calm and collected enough to deal with the situation.
"I'm okay, Chad. No one hurt me," Jennie answered, sending a wave of relief over Chad that left him weak, much weaker than he'd acknowledge. Chad grabbed his wallet and keys.
"On my way."
"Thanks, Chad. I'm over by the greenhouses. I'll wait by that entrance," Jennie said.
The park was well known for the large row of greenhouses that housed an impressive array of native plants. The local gardening club hosted a native plant sale twice a year. There was an entrance cut into the stone wall that surrounded the park, near those greenhouses. Chad knew it well. It was the entrance he used whenever he jogged through the park.
"Got it," Chad said as he ended the call and grabbed a T-shirt. He pulled the shirt on as he rode the elevator to the garage and jogged to his truck.
What the hell, Jennie?
Chad didn't know what story she'd have when he got there, but it was sure to be good. This sounded like a bit much, even for Jennie.
***
Explaining this to Chad wouldn't be fun. How do you explain that you had to run from guard dogs with half your clothes missing because they snuck up on you when you were skinny dipping in some guy's pool? When Jennie had been running from the dogs, she was laughing. When she'd climbed the fence and run through a stranger's backyard to get away, it had still been kind of funny. When she discovered she couldn't find anyone other than Chad to come out and get her, she'd stopped laughing.
Kelly or Jill would have laughed with her. Even Jack or Andrew probably would have laughed a little. Chad? Not so much. He wouldn't be amused and he wouldn't hesitate to lecture her. And, lecture her. And, lecture her.
Jennie spotted Chad's black F350 as he turned onto Cliff Street. She stood and walked to the road to wait for him to pull over. She had to force herself to stand still and keep her head raised. If she fidgeted, he's see it as a sign of weakness and that would only make things worse.
Jennie twisted her long hair, squeezing the excess water from it. What a sight she must be. Her hair was wet, she was missing her shoes and her bra, and her T-shirt was torn and dirty. And if he noticed her limping, he'd probably drag her off to the hospital. Chad was nothing, if not overprotective.
And, there's the scowl.
Jennie wished, for once, he wouldn't look so damned sexy. She didn't know how it was possible for someone to look so good and still have such an angry expression, but he looked gorgeous no matter what he was doing. Maybe it was the dangerous edge he presented. Anyone who knew Chad knew he was a sweet teddy bear on the inside, but on the outside he looked like he could do some serious damage.
On a sigh, Jennie opened the door and climbed up into the large cab of Chad's truck. She knew he'd picked his truck to fit himself comfortably. Unfortunately, it dwarfed everyone else, making it a project for Jennie to get in and out. She shimmied up and plopped into the passenger seat.
Settling herself, Jennie buckled her seatbelt and raised her face to Chad's. She tilted her head to the side and took in Chad's brooding gaze. A shiver of awareness went through her body as she felt his damn eyes on her.
Down, girl.
As usual, Jennie's body refused to listen to her when it came to Chad. It ran amuck, responding to every look, every whisper, and every grumble that came from those sexy lips in that low, controlled tone of his. Oh, what she wouldn't do to see him lose that control.
No! I don't want that. It's only my stupid, traitorous body that wants that.
"Hey, Tiny. I'd offer to buy you breakfast, but with no shoes, I'm afraid we couldn't get in anywhere respectable."
She put on her best cheeky grin and hoped he would ignore the embarrassing state of her clothing. Or, lack thereof.
Chad was apparently of a different mind and let his eyes roam from her face down her body and back up again. Of course, his gaze felt like hands grazing her body and that lit her up from the inside. Somehow, she knew his hands would feel even more amazing on her. Caressing, roaming freely, she knew they would set her ablaze.
Stupid body.
He kept his eyes on hers as he reached over and turned off the ignition with a short, economic movement. Then, he sat. Waited.
Great. He's in interrogation mode. Jennie rolled her eyes at Chad.
"Really?" she asked.
Without blinking, Chad watched her.
"Really." His was a statement not a question and she realized that, yes, he really was going to wait until she spilled the story. She sighed heavily, hoping he would give up.
Damn. The man's got military training and I've got diddly.
"You realize I'm an adult, right? I don't actually need to tell you what I was doing. You get that, right?"
Jennie could have sworn she saw the side of his mouth twitch and wondered for a split second if he was tempted to smile. No. Not Chad.
"I can always let you out and just go home, Jennie. I don't actually need to drive you home. You get that, right?" he mimicked her words.
Jennie narrowed her eyes at him. "You wouldn't…" she said.
Chad shrugged as if he really might consider leaving Jennie there. They both knew he wouldn't.
"I was jogging. All right? I jog out here every morning," Jennie said. She laid her hands in her lap as if that answered everything and then looked back at Chad with what she hoped was her best wide-eyed and innocent gaze. Oh, why did her belly feel like a hundred can-can girls were practicing in there in their puffy can-can skirts?
One tanned, muscled arm rested on the steering wheel of the truck, the other lay between him and Jennie on the seat. Jennie tried not to notice the muscles rippling under his T-shirt or how good he smelled. He had clearly been sleeping when she called him. He'd probably just rolled out of bed, thrown on sweats – and he somehow managed to look like walking sex and smell spicy and woodsy… She licked her lips.
Chad, who'd been studying her face, looked pointedly down at Jennie's bare feet, then flicked his eyes back up to hers and waited. That earned him another eye roll and a huff of frustration.
"Fine. I jog out here every morning. There's a house on Prospect Court that has a pool. The guy is never home. He travels a lot," Jennie explained in clipped tones.
"You know this, how?" Chad asked, but made no move to start the truck.
Jennie could see the small tick in his jaw that sometimes struck when she was really needling him. Sometimes, she could turn the tick into a smile, if she worked hard at it. She wondered if she'd be able to do that now, but wasn't sure she could risk it. If she pushed too hard at the wrong time, things might go in the other direction and she'd be in for a lecture.
"My friend dated him for a while," Jennie shrugged. "Can we go now?"
Chad raised an eyebrow but stayed silent.
A frustrated sigh burst past Jennie's lips, as she shook her head at him. "Anyway, I jog here, let myself in through the back gate, go for a swim, and then jog home. It's my morning routine. I always peek to see if his car's in the garage. If it is, I skip my swim. He must have realized someone's been in his yard. I had just gotten in the pool when I heard barking. The next thing I know, there are two big dogs blasting out of a doggy door and heading my way. They were on the side of the yard with the gate, so I had to go over the back of the fence instead and cut through the neighbor's yard. I grabbed what I could and ran. My shoes weren't in the pile of stuff I grabbed."
Jennie drew her spine up straight and laced her fingers together in her lap. It wasn't easy to look dignified in the state she was in, but she could damn well try.
Chad stared at Jennie for a few more long seconds. The tick in his jaw continued as his eyes burned into her with an intensity that almost stole her breath. She raised her chin and resisted the very strong urge to squirm.
"Neither was your bra, apparently," Chad said dryly as he reached for the keys and started the truck. Chad shoved the gear into place and pulled away from the curb as Jennie laughed, wrapping her arms firmly in place over her chest.
***
Over lunch at their favorite café, Jennie told Kelly and Jill about her narrow escape that morning. She told them about the dogs, the fence, losing her shoes and her long ride home with Chad lecturing her about dog bites and what could have happened if the dogs had caught up to her. Kelly and Jill wiped tears from their eyes. The waitress probably thought they were all crazy. They'd been laughing for five minutes straight, with Jennie barely able to squeak out the details of her morning with Chad.
Kelly and Jill were Jennie's two closest friends, aside from a few high school friends back home that she didn't see very often.
"I'll bet you had him grinding his teeth the whole ride." Kelly laughed, but then groaned and held her pregnant belly. "You have to stop making me laugh. The baby kicks more when I laugh and she's tap dancing on vital organs right now."
Jennie grinned as she sipped her iced tea. "Sorry, Kels. I'll try to be more serious until you deliver. What's that, five more weeks?"
Kelly grimaced. "Don't remind me."
Jennie and Jill collected themselves for the sake of their friend. "I think Chad thought it was funny, though. He likes to act all tough, but he's just a big teddy bear."
Jill shook her head. "Quit poking the damn bear, Jennie. It's not safe."
Jennie grinned. "I just hope he doesn't show up at my house tomorrow morning to escort me on my morning run."
"He wouldn't really do that!" Jill said, then looked at Kelly for confirmation.
"Oh, he might. I told him I was thinking of bringing dog treats tomorrow. I'll bet I can make friends with those dogs and get my morning swim back," Jennie said.
That started the laughter again and left poor Kelly holding her stomach as they all laughed.
The three of them were like Charlie's Angels in a way, each with a completely different look. Kelly was the brunette, with a curvy body even when she wasn't pregnant and a smile that was contagious. Jill was the blonde in the group. She had gorgeous hazel eyes that Jennie was secretly a tiny bit envious of and she was more willowy than Jennie and Kelly. Jennie was a few inches shorter than her two friends, with strawberry-blond hair that hung in wild curls she'd given up trying to tame a long time ago. She'd always thought her brown eyes were plain looking, but Kelly said they were rich and deep so Jennie had decided to believe her.
Kelly was married to Jack Sutton, the Chief Executive Officer at Sutton Capital, where Jennie worked. Jill had just married Andrew Weston. Andrew was Jack's best friend and the Chief Financial Officer at Sutton. They were a tight-knit group of friends who worked closely together and saw one another almost every weekend without fail. Jennie had a feeling that would change now that Jack and Kelly were having a baby and Jill and Andrew had just married. It hurt to think that her life might be changing once again as her friends moved on to a life that couldn't include her in the same way.
Sure, she'd no doubt be Auntie Jen to all their children, but it wouldn't be the same as having her own family and having kids alongside her best friends. Jill broke through Jennie's thoughts.
"Hey, I keep forgetting to ask you. Where did you go on your last assignment? Anywhere fun and exciting?" Jill asked. She and Andrew had taken care of Jennie's dog, Zeke, a few weeks ago when Jennie was traveling for Sutton.
Jennie made a face. "To a biotech company in Wisconsin. The people were really nice but there wasn't a whole lot to do. They were in the middle of nowhere."
Jennie was sure she had one of the most unusual jobs on the planet. Sutton Capital was a venture capital firm that invested in startup companies and in companies looking to expand or to develop new technologies. Although Jennie had started out as a temporary assistant, she now worked in the security and investigations division. She'd always thought Jack was crazy for promoting her, but Jack didn't operate like a conventional CEO, and Jennie wasn't about to question his decision. She loved it more than she'd ever loved any job. Jennie had floated from one temporary job to another after college, finding most of them dull and unchallenging. Her work at Sutton Capital was anything but dull. It just fit her, somehow.
When Jennie wasn't out of the office on assignment, she worked as a floating assistant helping anyone around the company that needed her. When on assignment, she was sent into a company that was trying to get funding from Sutton. Jennie would typically go in with someone from finance or occasionally someone from legal who was doing due diligence and she'd serve as their assistant, but in reality, she had a dual purpose.
Jennie was tasked with quickly befriending people and getting them to talk to her. She usually acted like an airhead when she was on assignment, babbling on and on and laughing just a little too much at things. It actually reminded her of her days in drama club in high school. She'd played Audrey her senior year in Little Shop of Horrors and she always drew from the ditsy portrayal when she went into a new assignment for Sutton.
When she entered that persona, people just opened right up to her. Then, it was just a matter of keeping her ears open for any information that might help Jack make decisions about the potential investment. Sometimes support staff she befriended would tell her juicy bits of gossip that might contain nuggets of information. Other times, executives in the company talked freely in front of her, assuming she was either too dumb to understand what they were talking about or too flighty to pay attention.
Jennie would never forget the time the two principals in a company sat in front of her and talked about the fact that they had doctored some numbers they had given Jack – as if she weren't even in the room. She just sat there collating papers at the conference table, keeping her head down while they met over lunch and spilled the whole story. She would have been offended at the way the two men dismissed her so completely, if she hadn't known how valuable the information she gathered would be. That information ended up saving Jack and his investors a lot of money.
"Never mind that, did you find out anything juicy?" Kelly asked. Jill and Kelly loved hearing the things Jennie discovered during her assignments.
"No. Well, other than the fact that two of the researchers like to play doctor after hours in the lab together." Jennie shivered and laughed. "It wasn't something I ever need to see again."
Kelly and Jill laughed. "It couldn't have been that bad!" Jill said.
"Oh, but it was. They were not attractive people, to say the least, and I got a real eyeful! I had to go back to my hotel room and scrub my eyes with a Brillo Pad."
The three women laughed as the waitress brought their meals and then they dug into chips and sandwiches.
"I told Chad I want combat pay for that assignment, but he told me to take it up with Jack, so you need to back me on it, Kels." Jennie grinned at her friends as they just laughed harder at her.
As they finished up their lunches, Jennie looked at her two best friends and silently hoped they'd be able to stay as close as they were today despite the changes that were coming. Her friends were moving toward a life that she'd already lost. Jennie's happily-ever-after had ended years ago.
COLLAPSE