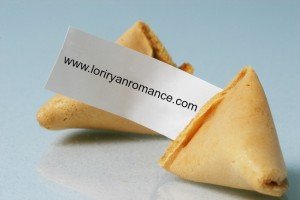 I'm pretty sure most blog posts should have some organized topic to them, something of structure and meaning. Perhaps a purpose. Well, you came to the wrong place for that. I'm feeling a little scatter-brained today, so I thought I'd just sit here and tell you all what I've got going on in my head today. My head can be a bit chaotic.
At the forefront right now is my concern over the fact that I recently discovered Mama Fu's delivers to me. They're not my favorite Chinese restaurant, but they'll sure do in a pinch. And, so far, I've had three pinches this week. They'll be here in twenty minutes with my third. At least I resisted the egg rolls this time. The only thing worse was when I lived in a small room in my dog training center, which happened to share a parking lot with THE best Thai Restaurant in Austin. I didn't do a whole lot of resisting then, either.
I've got a few other things floating around right now, like the feedback from my editor on the next Sutton Book and how to write the psychotic blackmailer in the book in a way that works. Always fun trying to get into the heads of the crazies and channel them in just the right way.
And, although I really should be working and writing now, I'm beginning to obsess a bit over what I'll read next. I've had a wave of really phenomenal books by some of my favorite authors. There was Susan Mallery's latest Fool's Gold, Until We Touch. I've read a lot of books where someone slices their loved ones out of their life in a bid at self-preservation. Never have I seen it done to utterly and completely as Jack McGarry. It was devastating, but the book was fantastic. Then came Dana Marton's latest Broslin Creek and I loved the heroine and the hero in that book. Who wouldn't love a book that begins with a woman realizing she'd finally gone and done it, she'd killed her boss! If you haven't discovered Broslin Creek yet, read them all. You'll love them!
After that I was able to sink right into Then Came You By Jill Shalvis – coming out July 1, 2014. GRAB IT! I'm a huge Jill Shalvis fan, but let me tell you, Wyatt blows her other heroes out of the water (well, maybe not the Wilder brothers, but that's hard to do). The way Emily keeps putting her foot in her mouth and Wyatt is always standing there with an entertained grin and raised brow just behind her. Their banter was great and, as usual, Jill gives you plenty of sexual tension without a huge amount of graphic detail. Buy it as soon as it comes out!
And, finishing off my reading marathon was Bev Pettersen's newest book, A Scandalous Husband. If you don't know Bev's writing, she can pull you into a world and make you feel like you've been there yourself. Boy, was I shocked to find myself smack in the middle of a prison. She usually takes me behind the scenes to racetracks where I get to see incredible thoroughbreds sexy trainers. Despite the locale (only a portion of the book takes place in prison), I was sucked right in and really got lost. Dex is incredibly sexy and there were plenty of horses to even out the prison scenes. Can't recommend her books enough.
So, as you can see, I'm in a bit of a pickle. I have no idea what to read next that can top that marathon. Sigh.
The last thing that's happening in my head this week are all the damn voices. All right, that sounds bad. Let me explain. Some of my books take a lot of plotting and character development. Others just happen in my head. The characters appear, they tell me their stories, and then they proceed to badger the daylights out of me if I don't write it down. The only problem is, I can't always do their story right away. I often have to write two or three other stories in a series to set their stories up. That's the case with two of the couples in my head at the moment. And, in the meantime, they won't shut up!
Oops! Chinese just arrived. I'm leaving you for fried rice and ginger broccoli. It's not that I don't love you… it's just… well, it's fried rice. You understand.