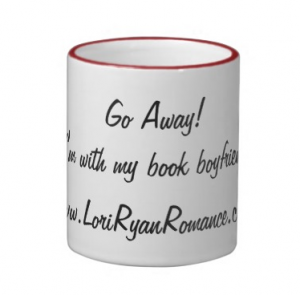 In honor of Ruth Cardello's new book, Com Away With Me — which I loved, by the way! — I'm giving away a Book Boyfriend Mug! To enter to win, go to one of the retailers that sells Come Away With Me and check out the great reviews this book is getting! Then take a quote from one of the reviews and post it in the comments here. I'll choose a winner tomorrow!
Amazon: http://www.amazon.com/Come-Away-Andrades-Ruth-Cardello-ebook/dp/B00J0CAR16/
Barnes and Noble: http://www.barnesandnoble.com/w/come-away-with-me-ruth-cardello/1119045333?ean=2940149455997
Amazon UK: http://www.amazon.co.uk/Come-Away-With-The-Andrades-ebook/dp/B00J0CAR16/
Apple Books: https://itunes.apple.com/us/book/come-away-with-me/id838348086?mt=11
Kobo: http://store.kobobooks.com/en-US/ebook/come-away-with-me-9
Have fun!!!!