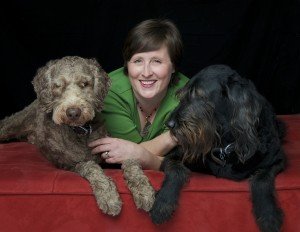 You know, I have a lot to be grateful for in life. An awful lot, actually. So I thought I'd share some of those things with you.
First, my family, both extended and immediate. We may have our quirks and our ups and downs, but we also love and support each other. I'm blessed to have two children who make me laugh and smile and I want to hug and kiss them every single day. And, next year, I'll be blessed with another one! That's an awful lot of love and laughter in one life and I'm so grateful for it.
Then there's my husband. Have I ever told you about the old bait and switch that poor man has suffered? All right, it wasn't intentional, but still. It happened. He fell in love with this crazy independent woman who owned her own business and could handle things life threw her on her own. Then we got married and within two months, I was pregnant with our first child. Annnnnd, that's when the switch occurred.
I went from independent to utterly needy. No, not just slightly needy, but completely and totally award-winning high-maintenance needy. Two-and-a-half kids later and the man is practically carrying me along as I limp through daily life. It's pathetic. But, he's a saint. He does it all and hardly complains. Hardly.
Something else that I'm also incredibly thankful for is you guys! I am still floored every time I discover a new reader. It's absolutely mind-boggling to me that anyone would read my books and then enjoy them enough to contact me or reach out on Facebook or write a review. And, yet, here you guys all are! Look at you all. You're amazing and supportive and wonderful and I love you. Each and every one of you!
Then there are the other authors I've met along the way. Oh, my word, I can't tell you how wonderful the world of authors is. Sure, you see people complain online about other authors giving them grief or about reviews that cut their work up. You'll never see a post like that from me. I have zero interest in spreading negativity. I've received such open-armed support from other authors, both traditional and indie. They've provided advice, shout-outs about my books, and both come to my release parties and invited me to theirs. It's been amazing to be able to connect with them and I have made a promise to myself to pay that forward whenever I can.
And, last but not least, I'm incredibly thankful this year to our military, law enforcement, first responders, and their families. The men and women of all of the branches of our military and our first responders, and their families are humbling in their sacrifice. I'm grateful for each of them.
I hope all of you have a wonderful holiday season surrounded by family and friends. If you're going through a hard time, hang in there. Reach out and hang on to your family and friends until you pull through to the other side.
Happy Thanksgiving!