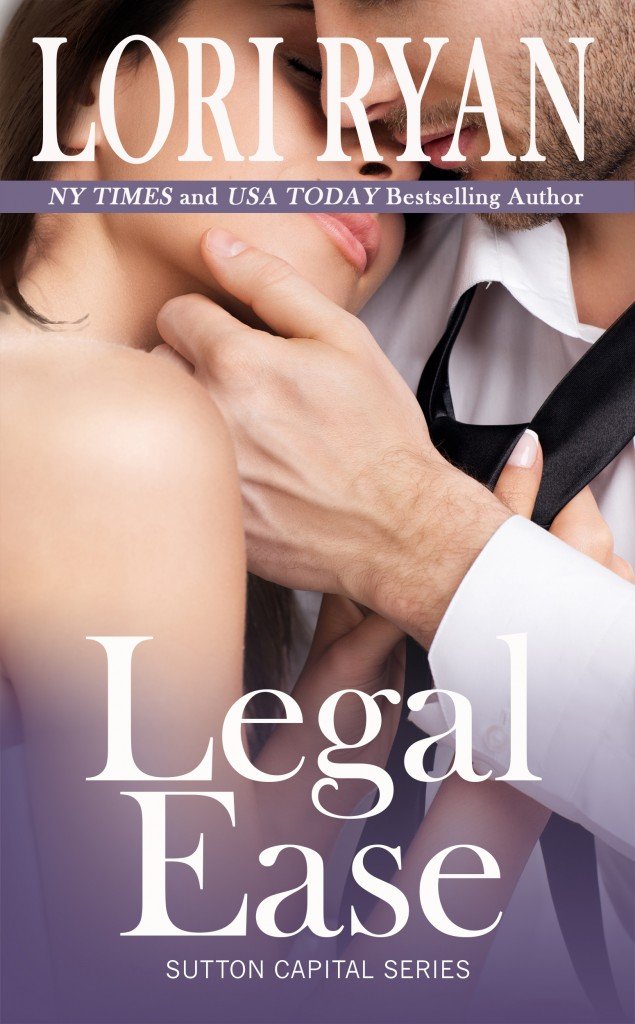 ***Use the buttons on the left to download this book FREE at your favorite major retailer, including Amazon, Nook, Kobo, iBooks, and more!***
"Breathless"
"Couldn't put it down"
"Captivating and steamy"
"Loved it!!!!!"
The first in the bestselling Sutton Capital Series from NY Times and USA Today Bestselling Author, Lori Ryan. Fall in love with Jack and Kelly as they're swept away by each other!
When Kelly Bradley sees her dream of attending the law school of her choice going up in smoke, she digs deep and finds the nerve to grab what she wants instead of letting it slip through her fingers. It doesn't take long for her to realize, she's in way over her head.
Jack Sutton is a man who's used to getting his way. So when his mother's will forces his hand, he does the only thing he can. He cuts a deal with the confident, sexy law school student who had the guts to walk into his office with a proposition he can't refuse.
Legal Ease is book one in the Sutton Capital Series, but it can be read as a stand alone book.
Published:
December 5, 2013
Genres:
Excerpt:
Prologue
Kelly's head was throbbing when she woke, and she felt nauseated and confused. She tried to shake the foggy feeling in her head and rid the cotton from her mouth. Panic set in when she realized her hands and feet were bound with thick layers of duct tape and she was in a room she didn't recognize. Kelly felt as though a band was tightening over her chest, suffocating her. Waves of panic swept over her and bile burned at the base of her throat.
She was lying on the floor in a typical bedroom; a bit small. It was daylight out. There was a twin-sized bed, and a torn-up upholstered chair in the corner, but that was it. The room was bare, other than those two pieces of furniture.
READ MORE
Kelly fought to pull details from her mind, grasping at threads of memory so thin they seemed to fall from her memory before she could see where they went. She closed her eyes and took a few deep breaths and pictured herself earlier in the day. It would have been noon when she was grabbed. She had left the clinic at noon.
She could remember walking out the back door of the clinic. Denise had asked her to take the trash to the dumpster on her way out, so she left through the back door even though her car was parked out front. Out front – where her security detail would have been.
She struggled to remember, but felt as if there were holes in her mind; as if her brain weren't functioning quite right. She could remember someone coming at her from behind as she walked out into the alley, then a strong, sweet smell filled her nose and overwhelmed her before she blacked out. Nothing about the memory seemed right, like trying to put together pieces of different puzzles.
Tears were flowing freely now. Kelly could picture four men surrounding her and she remembered seeing a van before she passed out. The men wore masks….
Staying calm was no longer an option. Fresh waves of sheer terror bolted through Kelly's body. She closed her eyes tight and tried desperately to calm herself, but she had never felt a level of dread and utter anguish like this. Her mind started running through all the ways that this could end, each image sending her into further panic until she felt like she would choke on the fear. Then one image stopped her catapult into darkness. Jack.
COLLAPSE