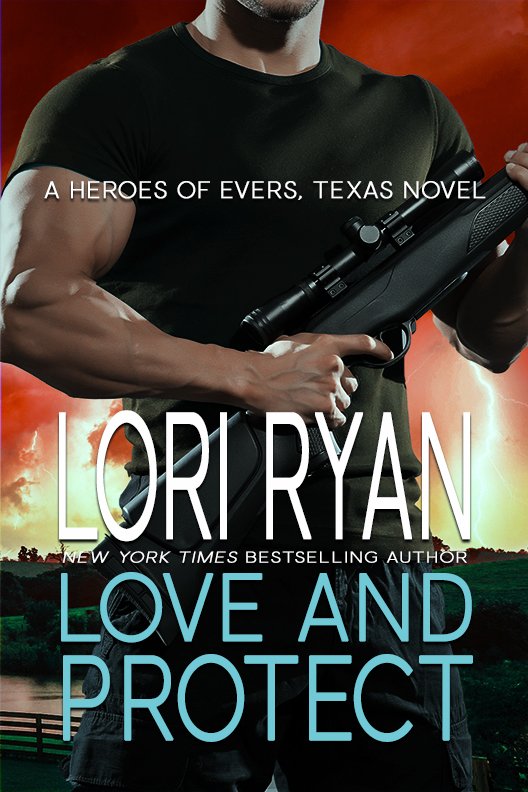 A woman with no one to trust.
A man hell bent on making sure he never lets her down.
The monster Laura Kensington married is dead, but that doesn't mean she's escaped his family. The ruthless and powerful Kensington clan consider the baby she's carrying to be their own. Desperate and determined, she flees to Evers, Texas, taking refuge on the ranch of Cade Bishop, a man who firmly believes in second chances.
Drawn to the strong man who has dedicated his life to the rescue of neglected animals, Laura finds his oh-so-tempting ways are more than she can resist, but she fears he sees her as merely another needy case.
She'll need more from Cade than the passion he brings out in her and his understanding heart when her past resurfaces, bringing grave peril into her world once more. Relentless enemies, anticipated and unexpected, are drawing closer by the day, ensnaring her in a deadly web of deception, betrayal, and murder. And her only hope of breaking free lies in Cade's powerful, loving heart.
Love and Protect was previously published under the titles Ever Hopeful and Love and Protect. Please check your ereader to be sure you haven't already purchased it! It is book one in the series, but it is a stand-alone complete story and can be ready in any order within the series.
Excerpt:
"I'm afraid your husband has suffered a heart attack, ma'am," the officer said. "His business partner found him in his office about an hour ago and tried to revive him."
Laura's hands shook so hard, she had to fold them in her lap and grip one over the other to hold them still. Years of holding a well-honed mask in place were all that kept the façade in place.
"Tried to revive…." Her voice trailed off as the implication of what the man had said began to seep through the confusion in her head. They weren't here because Patrick had done something illegal. They weren't here to ask about her husband's actions or search the house or question her.
"I'm sorry, Mrs. Kensington, but your husband didn't make it."
The breath whooshed out of Laura's body in one swift motion, but no new breath seemed to want to fill her lungs. The shaking in her hands only increased and she felt lightheaded.
READ MORE
She sucked in a breath and tried to steady herself. "Patrick?" She couldn't finish the thought. Patrick is dead. The tears that welled in her eyes weren't tears of anguish or sorrow, or anything else that a wife should feel for her husband.
They were tears of sheer and utter relief. After three years of terror, of never knowing what would happen to her, of walking on eggshells—after a month of planning her escape from the monster she'd married—he was gone. Laura tried to choke back a sob but it came out in a rough moan, wracking her body as relief and shock tore through her.
It's over. Could it really be this simple?
COLLAPSE