A Dark Falls, CO Romantic Thriller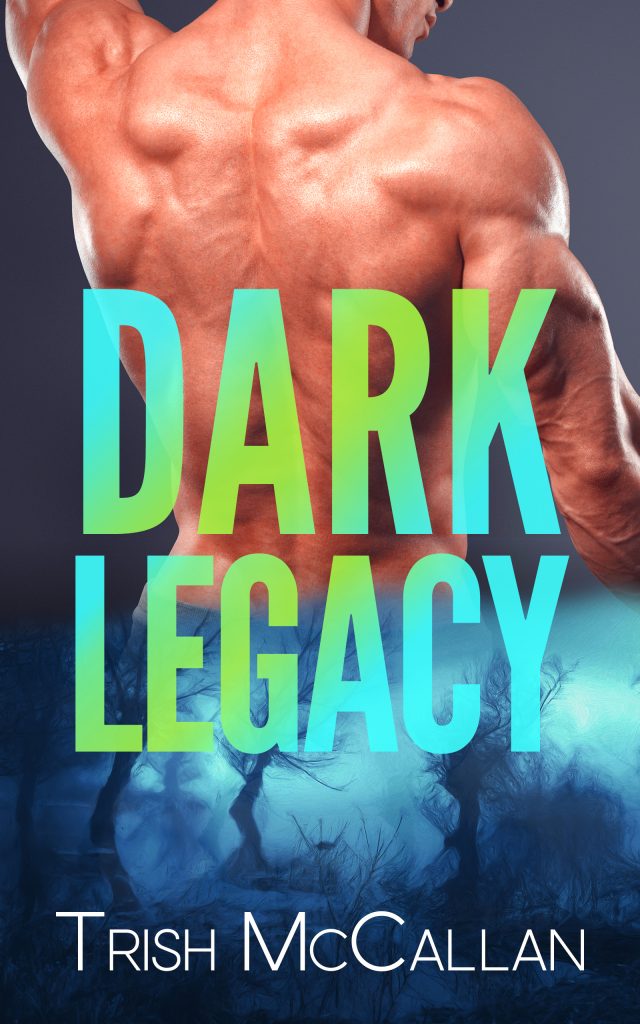 Rhys Evans
Sixteen years…
For sixteen years he'd lived with the certainty that they'd caught the right guy…convicted the right guy…punished the right guy. While life behind bars didn't make up for what the bastard had done, the families he'd destroyed, or the lives he'd stolen, the fact he'd died a broken, lonely man locked in a cell had been a small comfort. But now Ariel was back—the onetime love of his life and the daughter of Dark Fall's infamous serial killer. She rolled into town with her icy smile, furious eyes and baseless accusations of police corruption. Damn it to hell, Hamilton had been the X-factor killer, he was absolutely certain of that—no matter how desperate Ariel was trying to prove him wrong.
Ariel Hamilton
Sixteen years…
For sixteen years she'd lived with the knowledge her father had been framed, and watched him waste away in prison for crimes he hadn't committed. Nobody had believed her back then. Even Rhys, the boy she'd loved with all her heart, had walked away. It had been a hard lesson, but she'd learned it well—count on no one. Well she finally had proof of her dad's innocence. Proof that Dark Falls police department had framed an innocent man and covered it up…were still covering it up. She wasn't nineteen anymore, she wouldn't be cowed and ran out of town. She'd stay and fight to clear her father's name. Even if that meant drawing the real killer out…even if that meant making herself a target and losing a second chance with the only man she'd ever loved.
Published:
October 9, 2018
Excerpt:
Rhys suspected the victim had been murdered. His instincts had been humming since he'd gotten the call an hour earlier. The location and markings were too damn suspicious for anything else. Unless…unless some malicious prick had found a dead drifter and decided to play a nasty prank on the town.
He crunched his way across the first perimeter, his skin and chest tightening beneath the constant furtive glances that followed him. Sevier was waiting at the second perimeter tape—red this time.
"You're late." There was no accusation in the comment, instead concern narrowed the light brown eyes studying him. "You okay?"
The question stopped Rhys in his tracks and tensed the muscles of his back. Fuck…he'd expected the concern…the questions…those little sidewise looks everyone was giving him. He just hadn't expected them to dig under his skin like slivers of ice.
READ MORE
"I'm fine." He kept his voice neutral, his face blank and ducked beneath the tape to join Sevier. "When did you start buying into Cantu's theory of over sharing?"
Eric Cantu was Sevier's partner. He was also the Major Crime units company comic and pop psychologist. Christ, it was bad enough having Cantu mothering the hell out of them, encouraging everyone to express their feelings. Having two dithering hens in the unit, would be two too many.
Sevier simply shrugged. "The boss fill you in?"
"About the carvings? Yeah." Rhys buried his immediate visceral reaction. But remnants of the nightmare slipped through.
A white face frozen in terror…glazed blue eyes…icy blonde hair stuck to the snow…a dark red X-9 carved into a bleach-white forehead…
He locked down the corresponding surge of rage and horror. Even now, so many years later—those early, raw emotions dug their claws into him sometimes, catching him unprepared. He'd spent the past forty-five minutes drinking coffee and girding himself to make sure they didn't latch onto him here…now.
"Whoever did this…the perp? He's a mimic. A fucking copycat." Sevier scowled and blew out a deep breath that hung in the air like a frosty question mark.
Rhys grimaced. No shit.
While he'd been a clueless kid when Kenneth Hamilton had been carving up young women and dumping their bodies in this section of the Colorado State forest, he knew many of the detectives who'd been instrumental in catching the bastard.
Hell, Gerald Osborn and Craig Patel had been the lead detectives on the case back then. They were sharp as needles, methodical, and unbiased. They didn't jump to conclusions, they followed the evidence. There was no fucking way Hamilton would have been arrested and convicted without a sea of evidence supporting the case.
The bastard had been guilty. There was no question of that in Rhys's mind. Regardless of how vehemently Ariel had insisted that her father wasn't the killer…couldn't possibly be the killer—
Rhys swiped a hand down his face. Christ, he needed to get his mind under control. These damn memories were not helping.
He sighed and pinched the flesh between his eyebrows. This new victim with her blonde hair and blue eyes and the X-10 carved in her forehead had just muddied the Hamilton case significantly.
Someone was out to fuck with them.
COLLAPSE